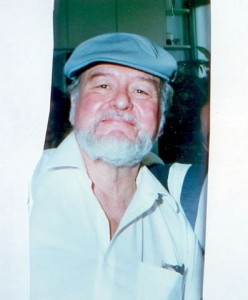 Father Isaac Henry Jacob was born  in 1929 in Pittsburgh, Pennsylvania, the son of Margaret Blake (American Irish Catholic) and Benjamin Jacob (American French Jew). He entered the Order of St. Benedict at St. Vincent Archabbey, Latrobe, Pennsylvania, in 1951. In 1955, Fr. Isaac was sent to Rome to study theology at the International Benedictine Collegio di Sant'Anselmo , where he received a Licentiate in Sacred Theology. Later in 1964 he received a doctorate in Canon Law from the Catholic University of America.
In 1970 he arrived in Israel moved by the theological significance of the return of the Jewish people to the Land and by the renewal of the Church envisioned by the Second Vatican Council. He founded Tel Gamaliel, a Benedictine kibbutz-like community, in Bet Shemesh, Israel in 1975. For twenty years he prayed, studied, worked there together with religious and lay, married and single individuals.  Using the Rule of St. Benedict as his focus, his vision and hope was to establish a Christian presence in the Land of Israel open to the Torah-Gospel Word.
Father Isaac died peacefully in his sleep in August, 1995. He is buried in the cemetery of the Benedictine Abbey in Abu Gosh, Israel.
This web site is an effort to bring Father Isaac's life, his writings, his vision to a web audience, and is dedicated to his memory.
Two Sketches of Tel Gamaliel by Rolf Danielson